Lake Macquarie Roadshow Event
October 13 @ 7:30 am

-

9:00 am

Free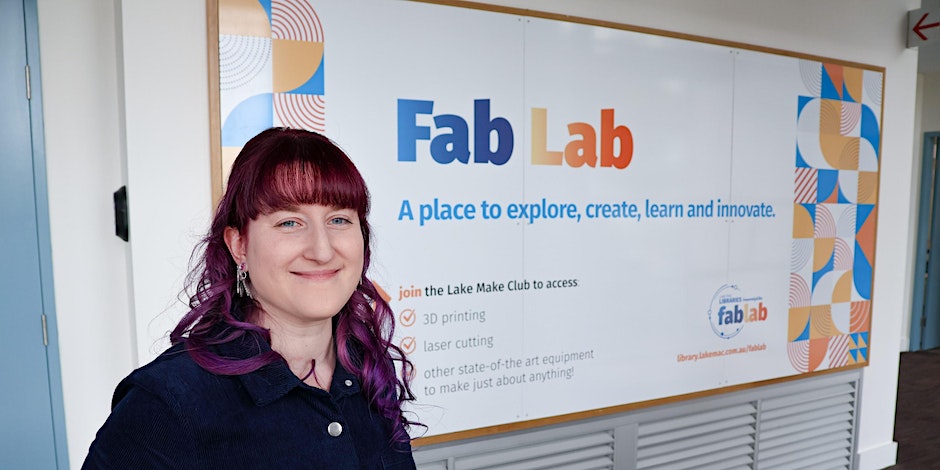 In a world driven by innovation, making has become a cornerstone of individual, business, and community progress. From small-scale workshops to global movements, the act of creating, tinkering, and inventing is changing the way we approach problem-solving, entrepreneurship, and sustainability.
Join us for this networking breakfast and hear from industry speakers, including Lake Macquarie City Council's Fab Lab Lead, Claire Chaikin-Bryan.
Limited tickets are available, so be sure to reserve your ticket early to guarantee your spot at this exciting event.
Topics Covered
Fab Labs: Explore the global network of Digital Fabrication Laboratories (Fab Labs) and discover how these creative spaces empower individuals, communities and businesses to turn ideas into tangible reality. Also hear about the Hunter's own Fab Lab; the Lake Mac Libraries Fab Lab.
Fab City: Learn about the exciting concept of Fab City, where cities envision a future where they produce locally what they consume globally, fostering economic resilience and sustainability.
What You'll Gain by Attending
Inspiration: Gain fresh perspectives on innovation and the power of making to drive change.
Knowledge: Acquire insights into Fab Labs, the maker movement, and Fab City, and how these concepts are influencing innovation worldwide.
Networking: Connect with like-minded professionals, entrepreneurs, and innovators from the Hunter region, opening doors to potential collaborations and opportunities.
This event is being hosted by Lake Macquarie City Council as part of the Hunter Innovation Festival Roadshow.